---
Orientation Programme for Career Guidance and Competitive Exams
MR. AMIT GORE. ( Director)
M/s- Akshay Study Abroad, Nashik

14th May 2020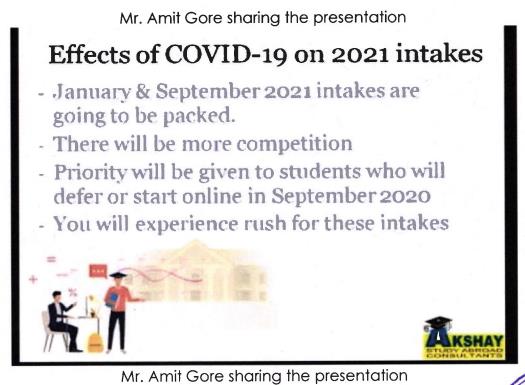 To facilitate the students to interact with experts for Competitive exams and Career counseling was the main objective of this seminar. Fourth and fifth year students participated in this seminar. Experts highlighted the opportunities for higher education in internationally reputed institutes all over the world. They also discussed about various specializations and availability of admission quota in various universities. Students asked questions about the admission processes and fees structures in various Universities. Experts also guided them about various competitive exams and qualifying exams for higher education and about civil services. They discussed about the changed higher studies scenario in this pandemic situation.
---
Personality development Seminar
Mr. Nitin Paranjape
Director, Abhivyakti  Media for Development, Nashik

01th Aug 2019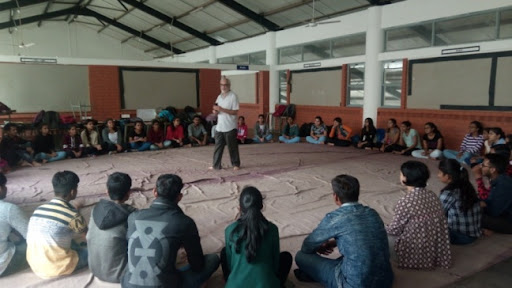 Mr. Nitin Paranjape coducted the session with the aim at all round development of the first-year students through personality development. He has brought in Various minute details which help to improve the time management and teamwork. skills by assigning number of tasks to students and making them involved in the process. Session was planned very interactive that helped students to understand by self-learning. Students were also made aware of the values and ethics which are necessary for grooming their personality in all respect. This Session was held for First year students of B.Arch. in mezzanine studio.